Change is in the wind my friends. *grin*
Anyhooooooo...I wanted to post a couple of piccies of my baby girl. Awyn will be 3 next month. Seems like just yesterday she was a six pound 4 week old, now...what a beautiful baby!
Here she is lounging and napping on her favorite spot; Awyn's Couch!!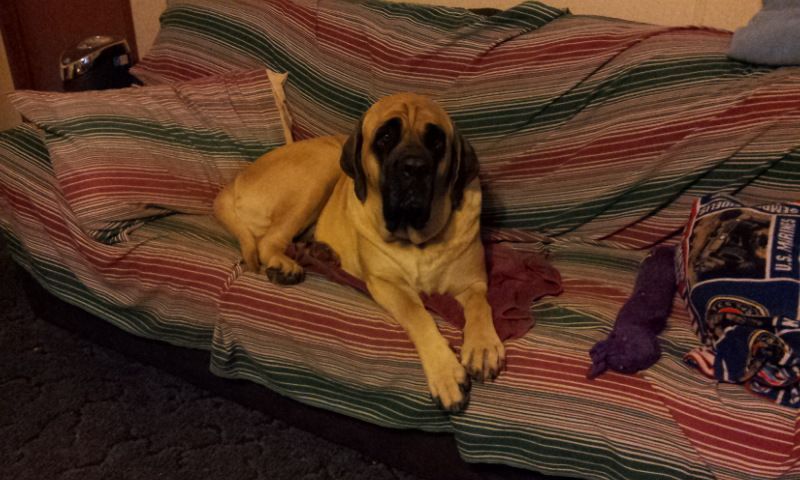 More to come, my friends!!
I know, I know. How come you don't call? You don't write....
Current Mood:

cheerful

Current Music:

30 STM - City of Angels


*hugs*
HAPPY BIRTHDAY, AGIE!!!
For any that wonder, the bike is a 1995 Yamaha Virago 1100. My dad got it last summer for himself, it only had 7000 miles on it. After 'passengerizing' with him on Patriot Guard missions, I got to wondering what it'd be like to ride one myself. My dad thought it a GREAT idea, he was secretly getting tired of toting my ass around (don't blame him at all) and it gave him an excuse to buy himself a freaking 2006 Yamaha 1100 VStar.
I started riding around in the pasture, that was a hell of a site. Then following my dad on back roads. Took my written test for my motorcycle endorsement two days after surgery then went back for the road test after medical clearance. Passed first time, thank God! And the rest is history as they say.
Now I know why dogs hang their heads out of the car window!!! LOL.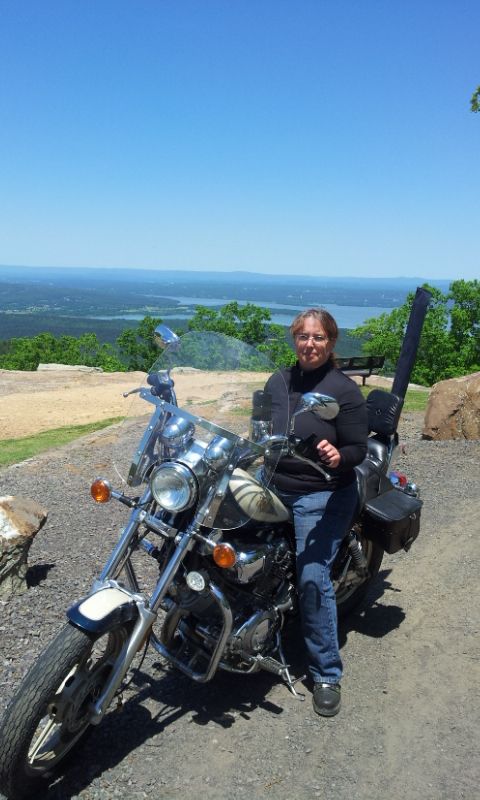 Beautiful day for a bike ride. Me and my dad rode to the top of Mt. Nebo, we're at Sunset Point here. It was a fun ride up, all the switchbacks! Awesome. And yes, I ride with a helmet, it's in my right hand, and I love my boots! They make me feel awesome! :)
Lots has happened, had a complete hystericalectomy (lol) in January, have never felt better. Me and my dad saw midnight showing of The HObbit in December FREAKIN AWESOME!!!! Saw George Strait in Little Rock, beyond freakin awesome! Told my previous employer to 'stick it', spent a month riding motorcycles with my dad in the Patriot Guard Rider, OH yes! Learned to ride motorcycle on my own, got license, got bike woo-hoo!!! Started new job last week, I really think work is over rated, just need to win disgustingly huge lottery to pay off parents' place, set them and me up for life then run a doggie rescue and do my Patriot Guard stuff. We can all dream eh??
Hondo had hurt his back a month ago, he's back to his normal, onery self! Awyn is still my precious baby who loves sitting on your lap! :)
She comes in and gets on the couch with her toy and promptly takes a nap. Then gets up to play and waller around on your lap. Good stuff that.
I love getting the up close pictures, that face of hers is just too sweet!!! I hope to not be such a stranger, but can't promise. *snirk*
Hmmm, September was last post....well I'm just a slacker.
So in December 2010 I found my baby girl. She was only 4 weeks old when I brought her home. She is the joy of my life and the sweetest baby I've ever had the pleasure of meeting.
Her big brother Hondo adores her...even though she could squish him now with just a sneeze. LOL!
I named her Awyn, like the LOTR character but not spelled the same. :)
Here she when I brought her home
Her and her Big Brother
At a year old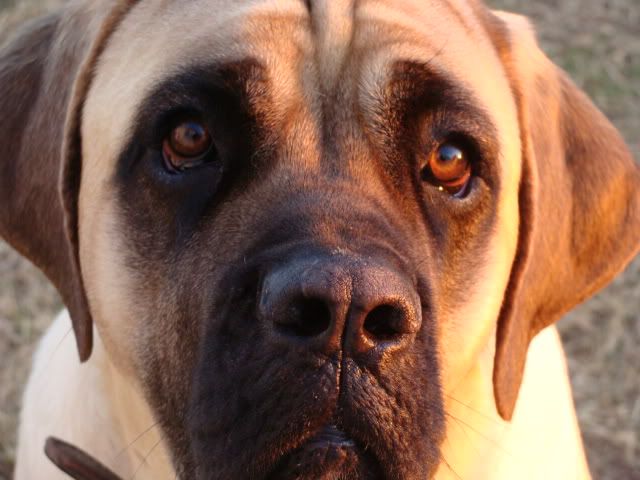 There will be more pics and stories to tell.
I had always admired mastiffs, particularly English Mastiffs. I have a friend I work with who has mastiffs she rescues from Great Plains Mastiff Rescue and I've picked her brain about them.
Current Mood:

cheerful
I went two days after our phone call and caught up on everything. We then went outside to meet some of her other horses. Seems there was this one lovely gelding, Sonny 5 yrs old, that they wanted to find a home for. They were fixing to move out of state and had buyers for the others, but for some reason not this beautiful, loving guy.
He looked familiar, the coloring beautiful. I'm busy petting him and getting a strange feeling when Sandy said gently, "This is Goldy's great great grandsom."
The tears began, then I broke into gutwrenching sobs at her next words..."He is yours"
She said she didn't know why no one wanted to buy him over the years, then realized, when Goldy died why she still had him. "I was holding him for you, Irish. He needs to go home with you now."
I don't know why or how, but if you look at the pictures of Goldy and Prince, Sonny could've been their foal. He is such a character, everyone who meets him loves him. He WANTS to hang out with you all the time. He'll act goofy like Prince then so dignified like Goldy...it's wonderfully strange.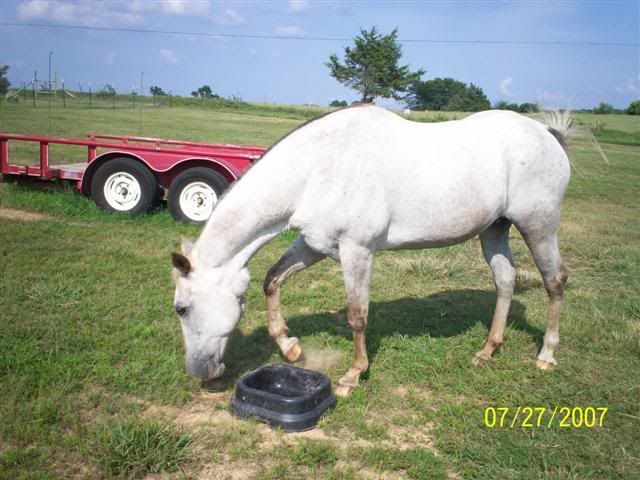 Several weeks after Goldy passed, my wonderful friend who I bought her from, contacted me on Facebook and asked me to contact her. She had heard about Goldy and she wanted me to come over.